4 Mobile Marketing Strategies for the Modern Restaurant Owner
July 17, 2019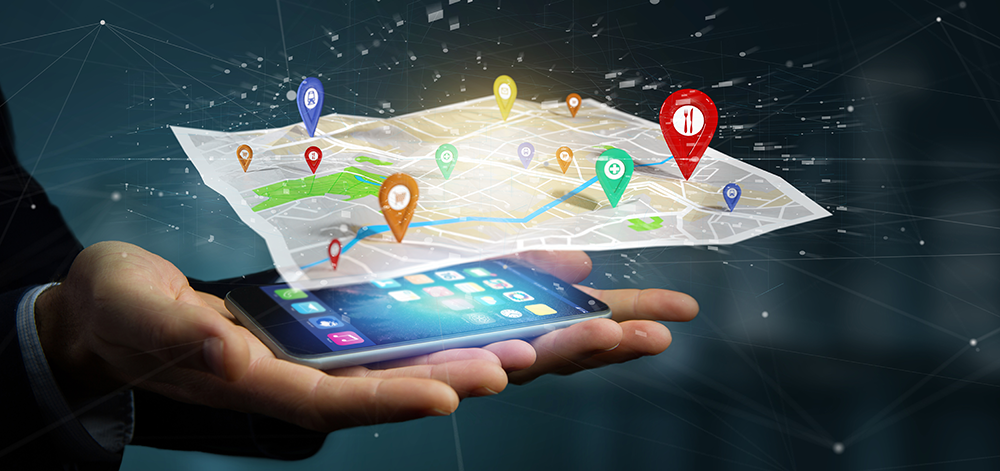 The restaurant industry is one of the biggest and thriving sectors of the US national economy. Projected sales for the industry in 2018 was $825 billion while also employing around 15.1 million Americans. However, it is also one of the most competitive industries out there. While tactics such as coupons, freebies, and cross-promotions have worked for many years, the modern food industry needs to adapt to the ever-growing digital landscape.
According to the 2018 Chatter Matters Word of Mouth report, when choosing a restaurant, Gen Z and Millennials are 99% more likely to rely on social media and online reviews than Gen X and Baby Boomers do. In short, mobile marketing is no longer an option, but a necessity for restaurant owners. However, mobile marketing is easier said than done, especially for a restaurant owner who may not have the in-house expertise needed.
Here are four tips that will help you leverage mobile marketing to promote and grow your restaurant in the digital space.
Set up a Responsive Restaurant Website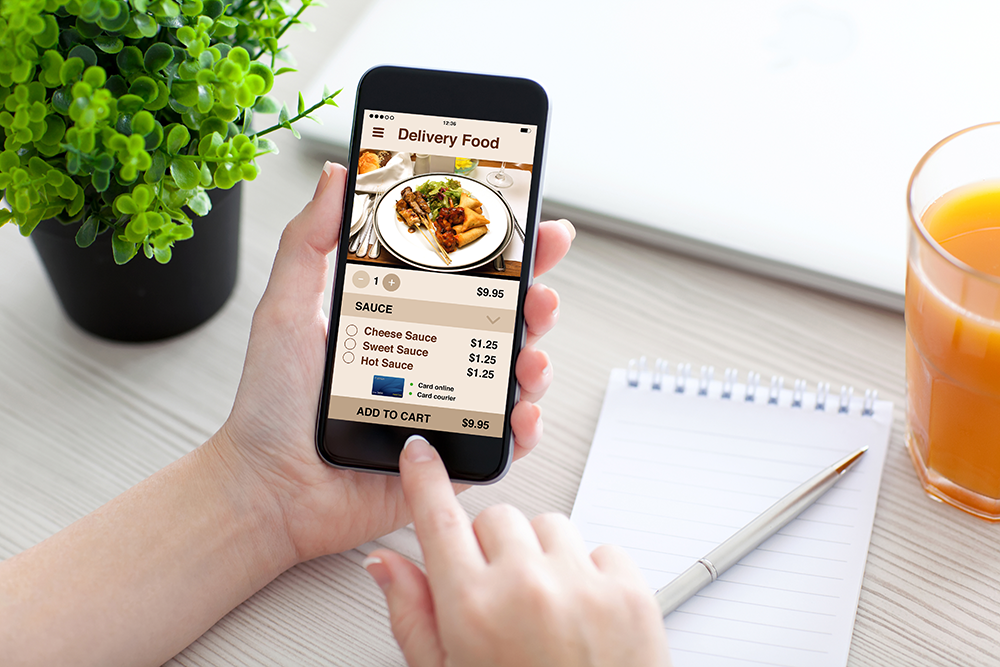 With more than 52% of web traffic coming from mobile in 2018, setting up a mobile-responsive website is a must. Your website is at the heart of your mobile marketing. Traditional fixed (non-responsive) websites prove many browsing challenges for mobile users. For example, some of the site's elements may remain hidden from view while others, such as images, might look distorted or get cut off on mobile devices.
Find more statistics at
Statista
A responsive website, on the other hand, can automatically resize images and text according to the screen size. Users can seamlessly browse it on any mobile or tablet device, making it easier to find and consume the relevant information. Google also gives higher priority to responsive websites, so if you want to be on the first page in search you need to change to responsive ASAP.
You can either turn your existing site into a responsive website or set up a new one. While doing so, make sure to keep your Call-to-Actions (CTAs) front and center. You should also hide secondary elements or CTAs to avoid clutter wherever possible. The ease of navigation always comes first on mobile. So, prioritize it over marketing visuals or graphics. Keep the text size large enough for users to easily read your menu and other content. Don't forget to optimize your website for SEO and keywords.
Create Your Google My Business Page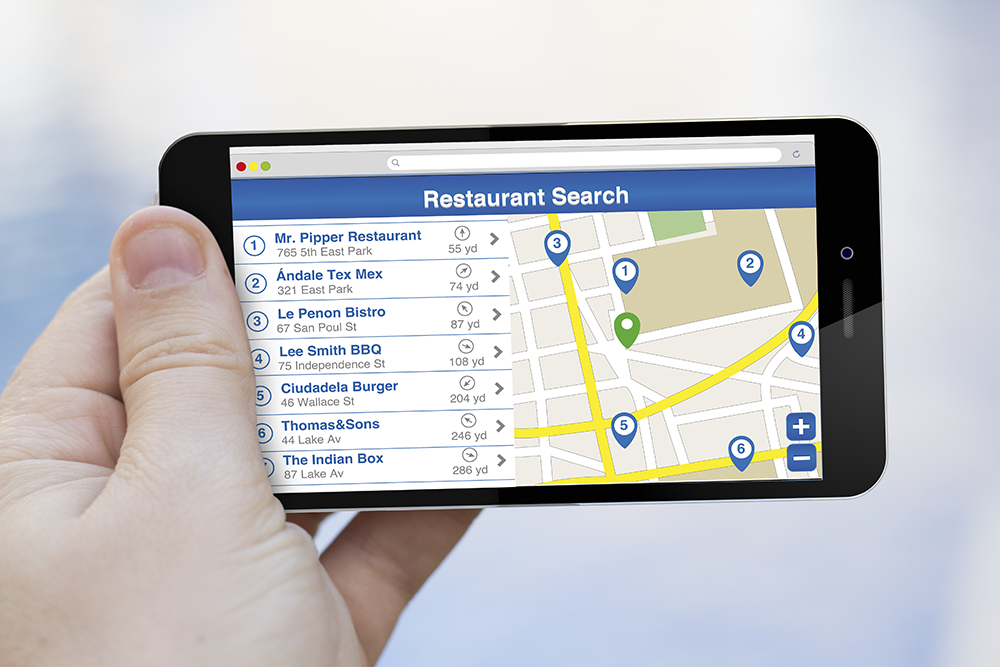 People primarily use their mobile phones to find local businesses. For example, a user must have used a search phrase like "restaurants near me" or to be more specific "Chinese restaurants near me" to find restaurants on a mobile. This is why your restaurant needs to appear in local Google searches as well as on Google Maps.
The easiest way to make this happen is to set up a Google My Business page (or GMB listing). GMB is a free and an easy-to-use tool created by Google. When optimized, it can provide increased visibility in search results for your restaurant, better user experience for your guests, and send more web traffic to your site.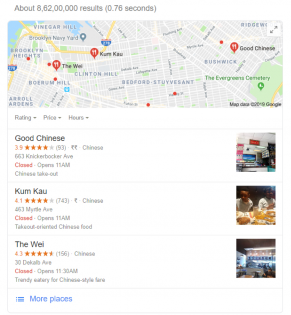 The GMB page displays valuable information such as your hours of business, location, website, images, contact numbers, menu, and customer reviews. As this page shows up at the top in the search results, your guests can quickly take the desired action.
However, you have to make sure all the necessary information is accurate and up-to-date. Now, along with your photos, GMB allows you to add a short description as well. You get a total of 750 characters to talk about your restaurant, dishes served, and service, among other things.
List Your Restaurant in Local Listings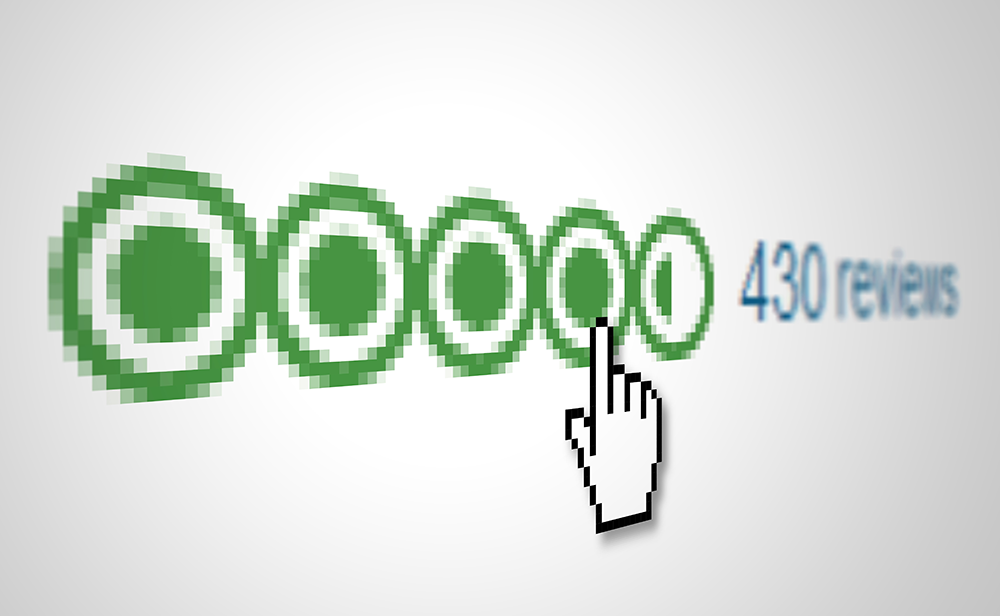 With the rise of digital media, several different local listing apps have also surfaced. They are the next most popular place for your restaurant to show up after the search engines. These websites also offer you a chance to accumulate more reviews for your restaurant.
Some of the most popular local listing apps or sites include Yelp, Yellow Pages, TripAdvisor, and Foursquare. Just like GMB, you will need to claim your business on these sites by filling out the necessary details. However, you have to make sure the details such as name, address, phone number, website, and category remain consistent across all platforms.
You can also link your social media accounts to these listings and vice versa. Just like the GMB listing, you can also add a detailed description of your business depending on the listing site. Make sure to optimize these descriptions for SEO with the desired keywords to increase their chances of showing up in online search.
Promote Your Restaurant via Text Messaging (SMS Marketing)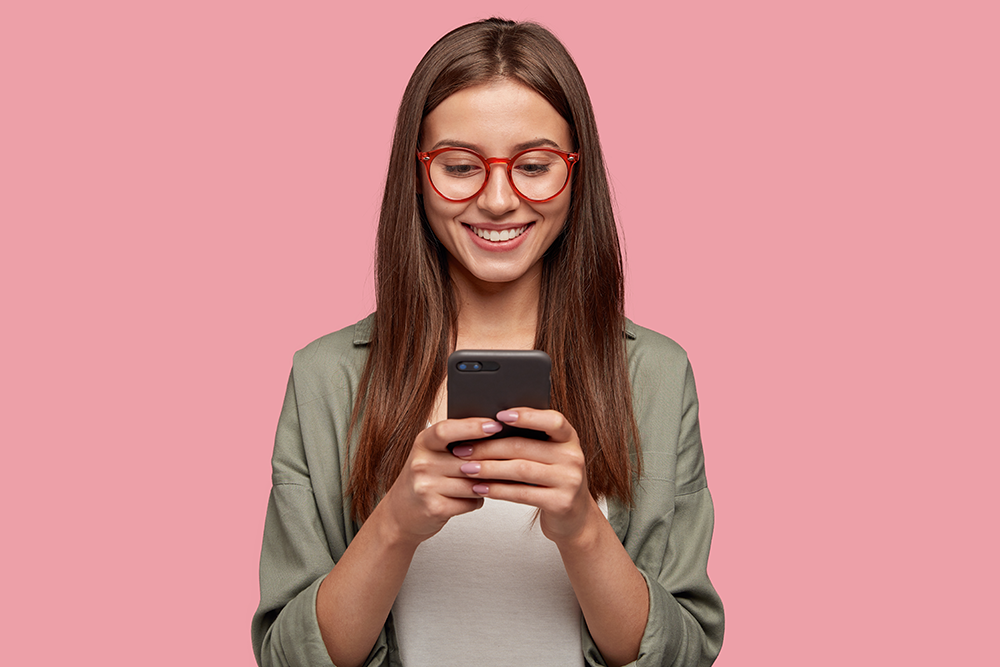 Although some marketers may consider it personal or even invasive, text or SMS marketing remains one of the best ways to promote your restaurants on-the-go. One of the best advantages of text messages is that people read them instantly as opposed to emails and newsletters, which may sit unread in their inbox for days or even weeks.
Apart from being affordable, text messages can also strike a personal chord with your target audience, encouraging them to take the desired action immediately.
You can use SMS marketing to:
Send reminders of upcoming events such as food fests or discounts. Send live notifications of
reservations
and online orders.Send alerts about special dishes and items available for a limited period. Ask guests to share what they thought of a recent meal by providing links to your GMB or other listings, website or social media pages. Send out coupons a few days after a customer's first visit.
However, you will first need to get your guests to sign up to receive promotional SMS. While some of your patrons will sign up solely because they love your restaurant, others will need a more compelling reason to do so.
One way is to provide them with the right incentive. You can offer an opt-in discount for signing up to your marketing list. Alternatively, you can also offer a free appetizer, dessert or drink in exchange for signing up. Lastly, you can conduct contests to offer sweepstakes and giveaways in exchange for consumer's contact number.
Wrap Up
As mobile marketing has become a necessity to grow your restaurant business, you need to find creative ways to reach out to your customers. Hopefully, these four mobile marketing strategies will help you get your campaign going right away. Have you considered using mobile marketing to promote your restaurant before? What methods did you use to improve your restaurant's business? Do tell us in the comments section.
The post 4 Mobile Marketing Strategies for the Modern Restaurant Owner appeared first on Creative Restaurant Marketing and Promotion Ideas.
Read more:
nextrestaurants.com
A quick note about the reviews I do on this site. The product vendors may give me access to their products for free in order for me to do my review, alternatively, I may have bought the product myself. However I make no promises to vendors regarding what I write in my review. Should you click a link that takes you to a sales page for a paid product for sale this link will be an affiliate link and I will be paid a percentage of the sales price should you decide to invest in it.