Improve Your Restaurant's Food Pic Game for Instagram
October 16, 2019
Off
By
Eddie Editor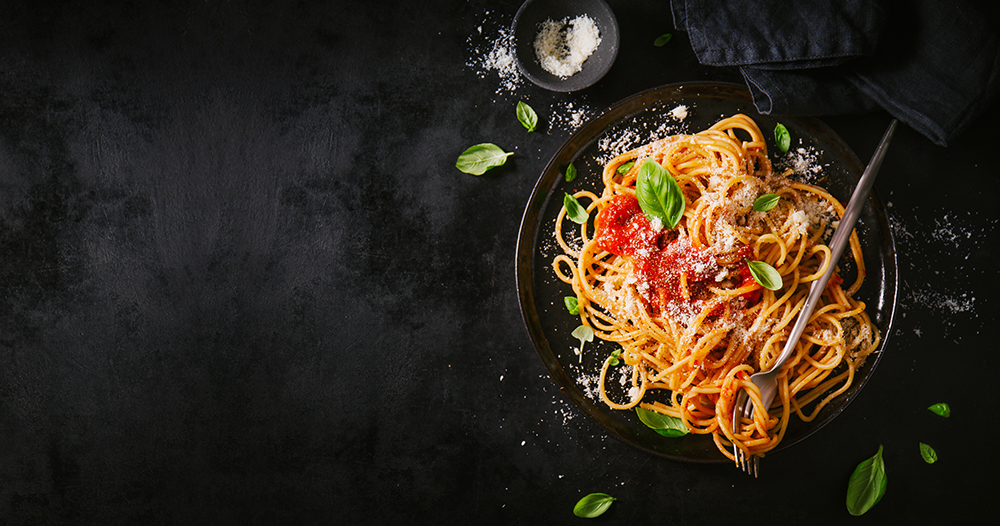 Dining is a sensory experience. We make up our minds about food through looks (and then smells) before we've even touched a bite.
That's why restaurants can have so much success on a visual platform like Instagram. There's a strong foodie community on Instagram in various cities, but a lot of restaurateurs don't know how to tap into that. Yes, captivating captions and authentic engagement are important for success on the platform. But imagery has to come first.
Restaurants really have three options when it comes to accessing original imagery to use on social media:
How to Take Better Restaurant Food Photos for Instagram 1. Hire a Professional Photographer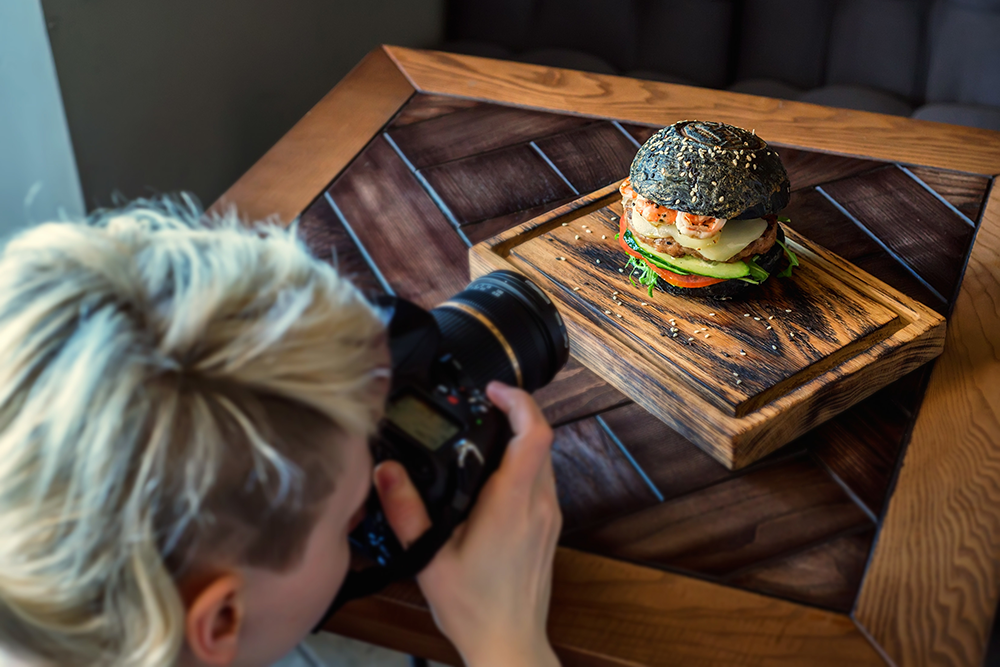 I shoot food photography for restaurants, and I've got to let you in on a secret: professional food photography isn't a prerequisite for a successful #Foodstagram account.
Professional food photography absolutely has its' place in the marketing mix. Use it to showcase signature menu items and pristine venues in print materials or press releases.
The fast-moving pace of social media, though, demands fresh content daily. Even if you do have a batch of professional photos, they shouldn't be all you post. The up-to-the-minute nature of social media means you need to use (quality) ad-hoc content too.
2. Use Your Guests' UGC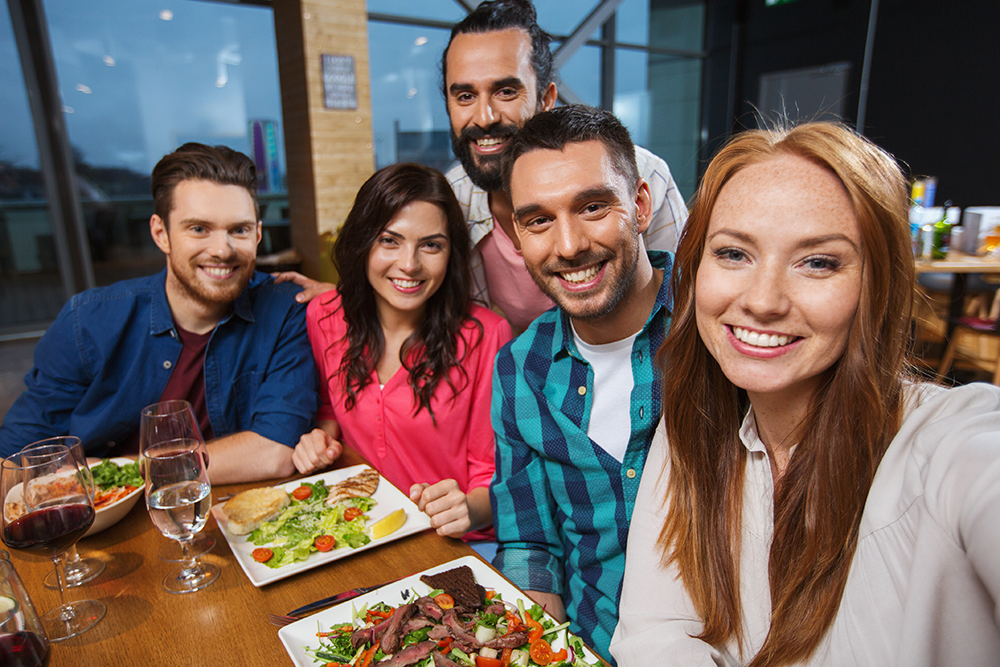 That's user-generated content, to you and me.
UGC is fancy speak for content (photos & video) generated (created) by your users (guests/followers). In this case, photos of your food or venue your guests post to their own social media accounts.
Around 70% of people recently polled admitted to photographing their food before eating. And that's just the ones willing to admit it!
Facebook and Twitter have an easy way to reuse UGC — just hit the share button. On Instagram though, you should always check whether the creator minds you reposting. Use a free app like RePost of ReGrann to share the image, write a caption (and tag the original account).
UGC gives you extra photos to post in your feed. It also gives you an element of social proof. Of course, you'd say your food is great, but reposting the opinion of a real guest makes it more credible.
3. Shoot Your Own Food Photos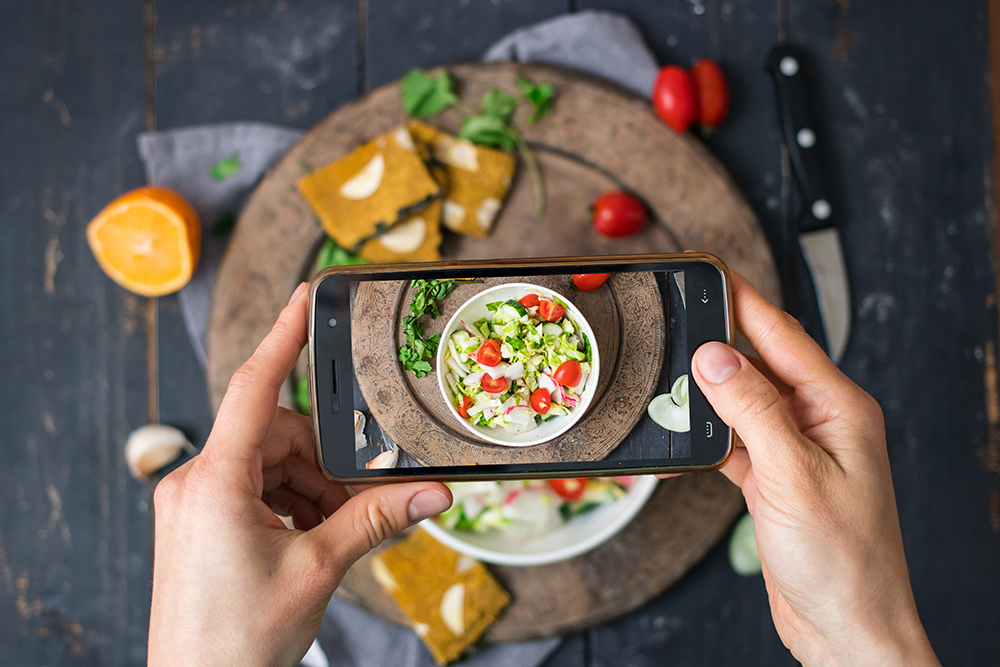 How do you shoot tasty restaurant photos without lots of expensive photography gear? Well, as expectations for photography have grown, so has the quality of the camera we all carry around in our pockets.
Smartphone photography is ubiquitous on social media, especially on visual platforms like Instagram, and it's easier than ever to add your own delectable photos to the mix. Here are some tips for shooting the best food porn for your restaurant's Instagram account.
How to Shoot Smartphone Food Photography for Restaurants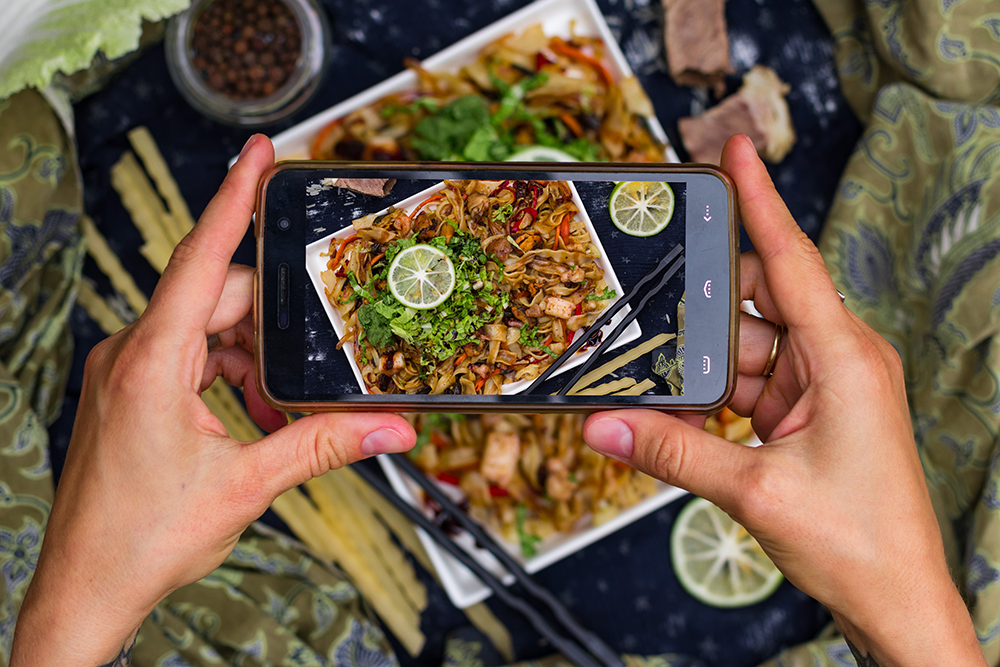 Running a successful restaurant Instagram account holds its own challenges.
You have to be able to shoot appetizing food photos. You have to do it fast, using a phone, in a busy restaurant environment. You have to get them up on Instagram ASAP, and then you have to watch the likes and comments and engage with your audience. And that's not even mentioning Instagram Stories.
So, what's the process?
Lighting
As a food photographer, my #1 tip is always to get the lighting right.
Photography, at its basis, is about capturing an image with light.
I'm a big proponent of using natural light for food photography. Shoot by a window, in shaded (not direct) sunlight. Use a reflector (tinfoil wrapped around a big piece of card will do in a pinch) to bounce some light back in and fill in shadows on the side furthest from the window.
Then use a small tripod if you can, to keep your phone as still as possible (and get you a clear shot).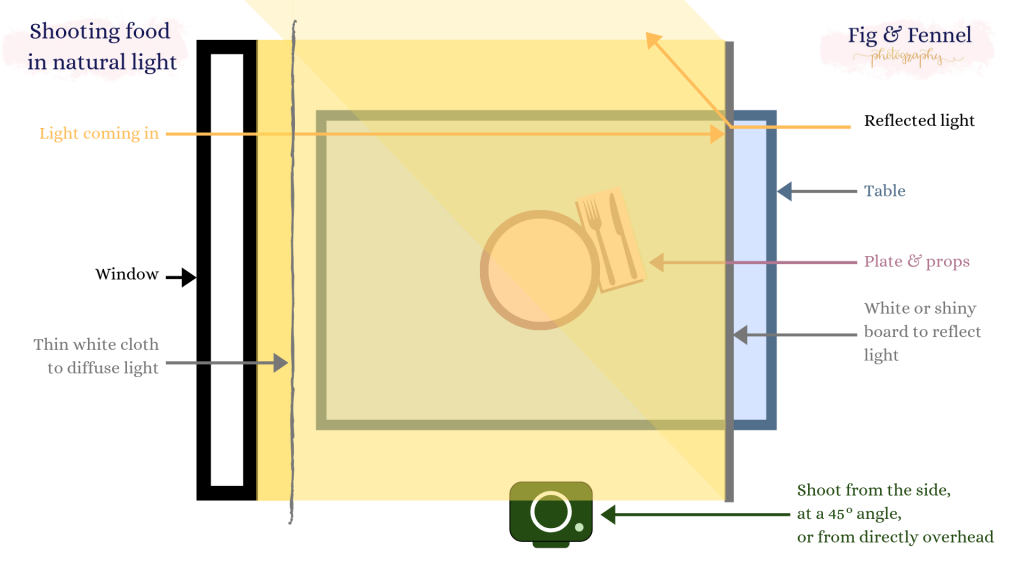 Styling
Styling is an important — and often overlooked — part of food photography. Yes, your photos should be 'technically' good quality (well-lit and in focus). But more than that, they have to be visually appealing ,too.
The use of props — like napkins, cutlery and other tableware — lets you create layers of texture. You can also use props to create a narrative around the photo. A bowl of soup on its own is just a bowl of soup. A bowl of soup with a spoon and napkin, the edge of another plate and a pint of beer almost out of shot, and a wool scarf resting on the table? That could be a warming meal with friends when you've come in from the cold.
You have to consider the plated presentation of food, too. Use garnish and sauces, put some thought into arranging the elements on the plate. A little artistic license can go a long way, even if that's not (necessarily) how it's served on a busy Saturday night. Work with your chef on this one.
Pay attention too, to the rules that come into play in any visual art form. Things like leading lines, the rule of thirds, and basic color theory can all make a food photo pop.
Editing
Even the best pictures can always use a little help in post-processing.
Use a free app like VSCO, SnapSeed or Lightroom Mobile to quickly edit your photos. You can adjust the brightness, contrast, saturation, etc., or add a filter.
This is also a good way to keep a consistent and on-brand theme throughout your feed. Keep your photos bright and colourful, dark and atmospheric, or light and modern, to match your venue and branding.
Timing
Restaurateurs are busy people.
But as with any business, marketing is essential if you want to stay busy. Shooting and scheduling Instagram posts should be part of your ongoing marketing activities.
Set aside time each week to shoot a few photos. Get your chef on board, and you can shoot and taste the specials each week.
If you set aside this time during the day, you'll also catch two birds with one stone. Shooting in the morning or mid-afternoon, when the venue is less crowded and you're more likely to have the time, is also when natural light is at its best.
Posting
You also need to set aside a bit of time to write thoughtful captions — and then to actually post to Instagram.
If you're short of ideas, think about what's coming up this week, from your own special offers to goings-on in the wider world. Local events, national holidays, pop-culture moments and even fun 'food days.'
Upload a weeks' worth of photos and captions to a free scheduling tool (like Planoly or Plann). These apps will remind you when to post, so you just have to copy, paste & hit share.
Busy restaurateurs can use their smartphone (and a couple of light, style, and editing tricks) to shoot mouth-watering photos. Combine those photos with a simple Instagram strategy to move the needle on social media. Use a mix of professional shots, smartphone photos and UGC with engaging captions, relevant hashtags, a consistent posting schedule and genuine engagement.
About the AuthorZoe Pickburn is a food photographer, writer and marketer based in Yorkshire, UK. She runs Fig & Fennel Photography, where she shoots for local restaurants, blogs about food photography tips, and runs a photography gear shop. When she's not cooking, eating or climbing tables to get that perfect shot, you can find her @ZoePickburn on social media.
The post Improve Your Restaurant's Food Pic Game for Instagram appeared first on Creative Restaurant Marketing and Promotion Ideas.
Read more:
nextrestaurants.com
A quick note about the reviews I do on this site. The product vendors may give me access to their products for free in order for me to do my review, alternatively, I may have bought the product myself. However I make no promises to vendors regarding what I write in my review. Should you click a link that takes you to a sales page for a paid product for sale this link will be an affiliate link and I will be paid a percentage of the sales price should you decide to invest in it.