The Best Restaurant Marketing Trends to Get Customers Lining Up
January 1, 2020
Off
By
Eddie Editor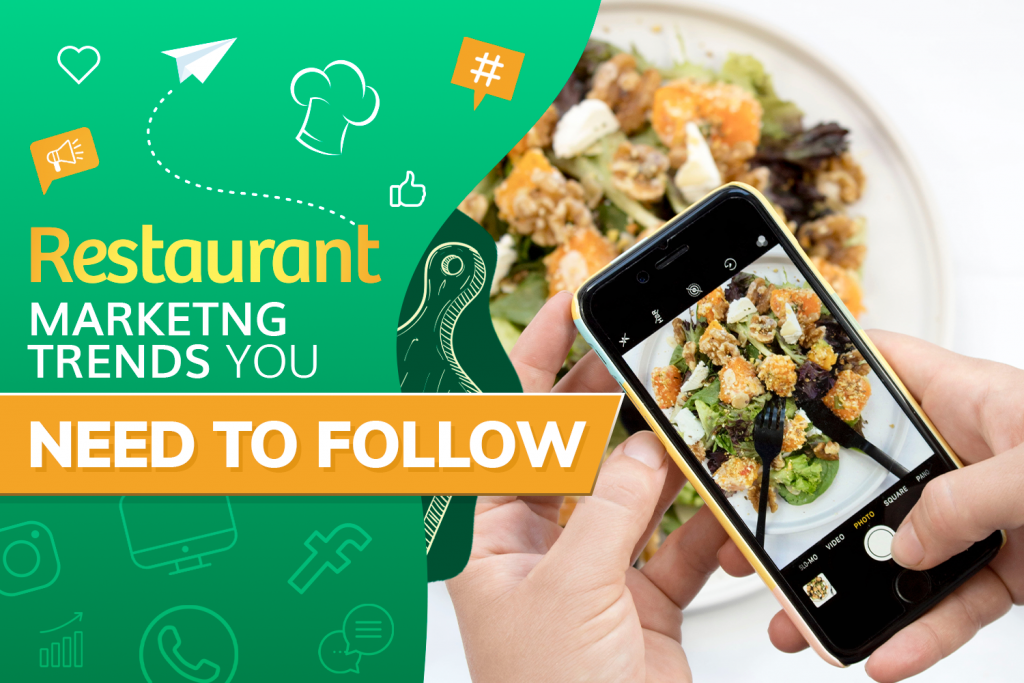 When hunger strikes, what's the first thing people do to find a new restaurant? Take to their phones and devices to track down the hottest, highest rated restaurant nearby. As they scan reviews and browse your menu, they make a choice based on the strength, or weakness, of your online presence.
In fact, 90% of people research a restaurant online before dining there, according to Upserve.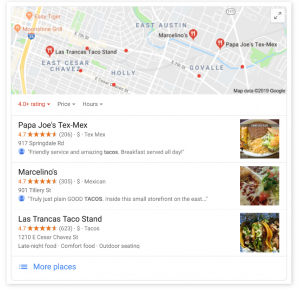 Turns out what you do (or don't do) online determines your restaurant's success. It's time to craft an attention-grabbing digital marketing campaign. The result? An online presence that builds loyalty, hype and grows your restaurant business.
Once guests arrive, hit them with delectable dishes, incredible service, and an unforgettable dining experience. But first, they have to take a seat at your table. How will you get them to pull up a chair?
With these restaurant industry marketing trends, guests will line up to try a slice of whatever you're serving.
Post Consistently on Your Restaurant's Social Channels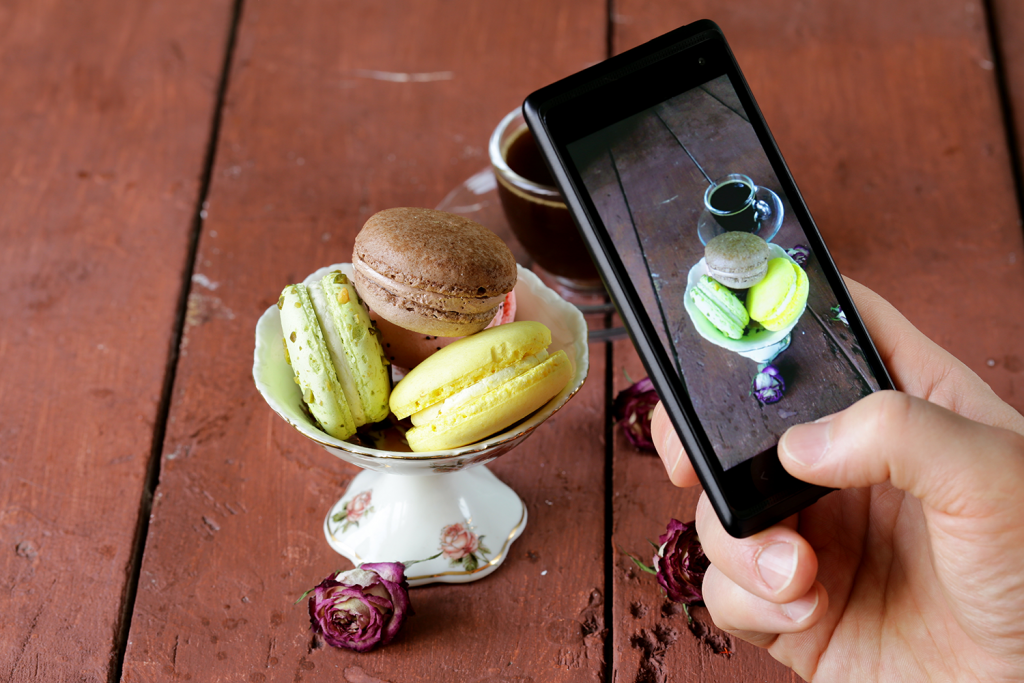 There's a good reason food accounts succeed on social media. Who can resist a video of a freshly baked chocolate chip cookie oozing a bridge of melted chocolate from one doughy half to the other? This content engages viewers by getting their mouths watering and stomachs growling.
Social media accounts for 23.6% of restaurant advertising channels. Here's how you can harness the power of social media to fill your restaurant's tables.
Post regular, timely content to keep your channels relevant on trending topics and events. Browse the calendar to create custom posts for national events and holidays. Then, repurpose content and post on all your channels to reinforce your message.
If you post all the same imagery across your social channels, what reason do people have to follow you on all of them? A better approach is to follow the social media marketing example of Starbucks.
On the
Starbucks Facebook account
, you'll notice posts highlighting loyal customers and employees. On the
Starbucks IG
, you'll find branded images and graphics promoting products. While you'll notice
some crossover content on Twitter
, it's mainly used for engaging with their loyal community.
The key to posting consistent and valuable content is to repurpose it creatively. You want to reinforce your message without regurgitating it. Easily do this by using PosterMyWall's resizing features to match the dimensions of all your social channels. From one tab, you can create an IG story template and resize it to pin on Pinterest.
Segmented Email Marketing for Restaurants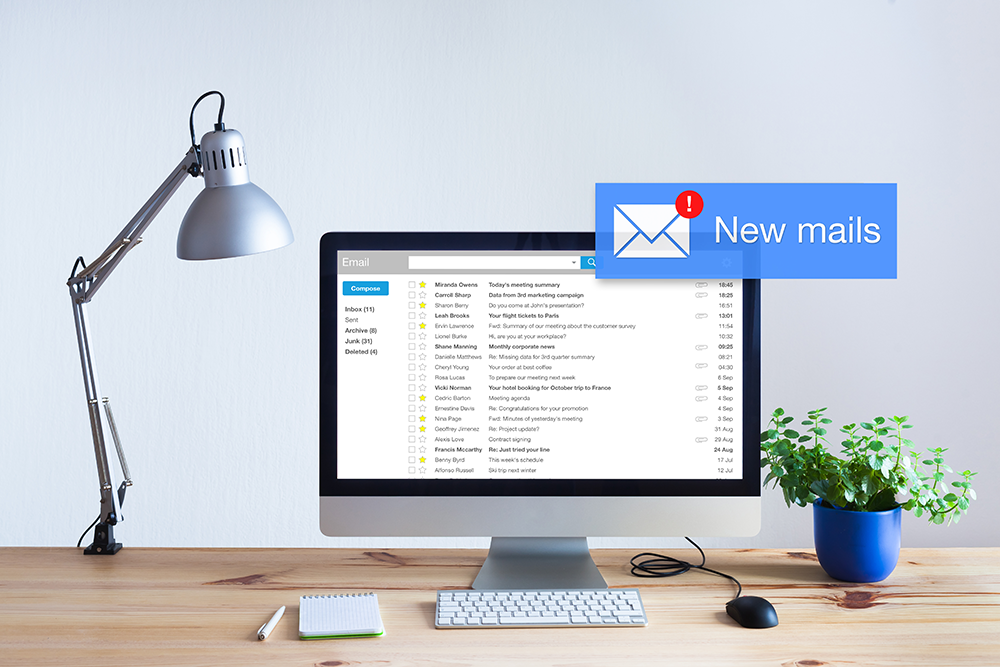 It seems like every business has an email list, so why will guests sign up for yours? To stand out in your guests' inbox, it's time to try something different with email marketing. The days of writing one newsletter and firing it off to your entire list have come and gone. People will only sign up for your newsletter if the content is personally valuable to them. Time to get wise on segmented lists for targeted email campaigns.
Use Mailchimp's free email segmentation tool to divide your customers into interest groups. Mailchimp uses shared data to create targeted lists of customers based on their interests and behavior.
Segmented email campaigns are one of the most effective restaurant industry marketing trends. Here are some ideas for how you can use segmentation for your newsletter:
When people visit your website, offer a discount voucher when they
sign-up for your newsletter
. This will increase the chances of them dining at your restaurant. Once they've used the discount code, send them a follow-up email thanking them for their business. Send a
loyalty program opportunity
where every visit gets them points to redeem when they reach a certain figure. Or promote restaurant deals like $2 Taco Tuesday or your happy hour menu. Reveal useful content to them in a recipe series featuring your most popular menu items. Use free
restaurant promo video templates
to bring your videos to life. Kick off the recipe series with a Q&A video with your head chef. Videos are an effective restaurant marketing idea to attract attention and get people excited. Create an Interactive Dining Experience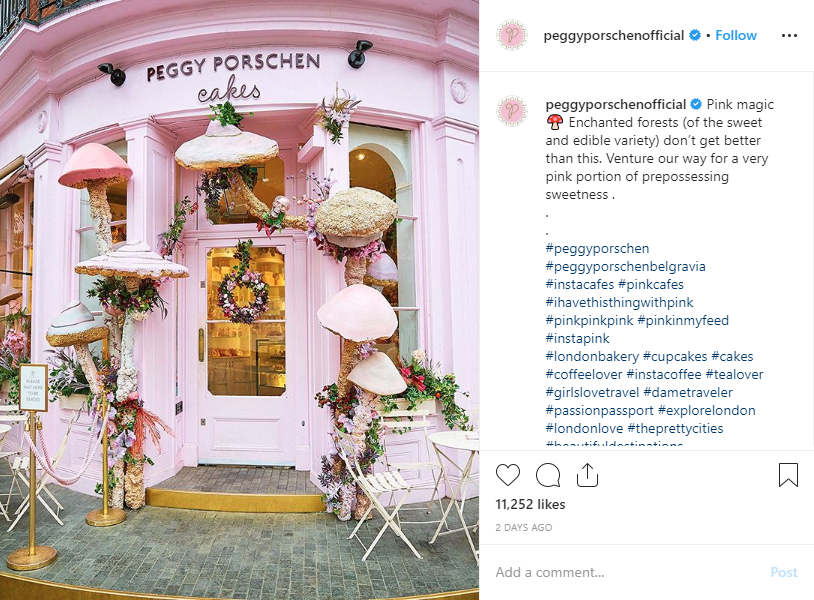 People flock to restaurants that offer a unique dining experience. Take a look at Peggy Porschen Cakes, the famous bakery with the Instaworthy pink storefront framed by garlands of roses and wildflowers. It takes a lot more than delicious cakes to put a local bakery on the global map.
Their claim to fame? Influencers. Search #peggyporschen on Instagram and over 70k posts come up. The common denominator among thousands of images? That iconic pink storefront is the backdrop for influencers and patrons. Peggy Porschen's illustrates that 61% of people want a unique dining experience.
How can you apply this concept to market your restaurant?
Use restaurant video marketing to engage viewers' senses with content they can't refuse. Post videos of a sizzling steak simmering on the grill or ice cubes splashing into an Old Fashioned. Use free
restaurant promo video templates
to create custom professionally designed videos quickly and inexpensively. Create an
interactive dining experience
with a custom mural, wall of flowers, or photo booth. Offer an environment your guests can't help but take a picture of themselves in. When they arrive at your restaurant, greet them with
gorgeous in-house displays and branded signage
. The more picturesque your restaurant is, the more share-worthy it becomes. Post
high-quality images of mouth-watering dishes
and your dining experience to lure in guests. Then, create a hashtag for your guests to use on Instagram. Make sure all your pictures follow a branded aesthetic to instill greater brand awareness for your restaurant. You can do this simply with custom
social media graphic templates
. Simply customize a template of your choice with your branded text, imagery, logo and you're good to go! Repost pictures of your loyal customers on your stories and feed to further build hype.
You're on your way to becoming an Insta-famous restaurant!
Focus on Local SEO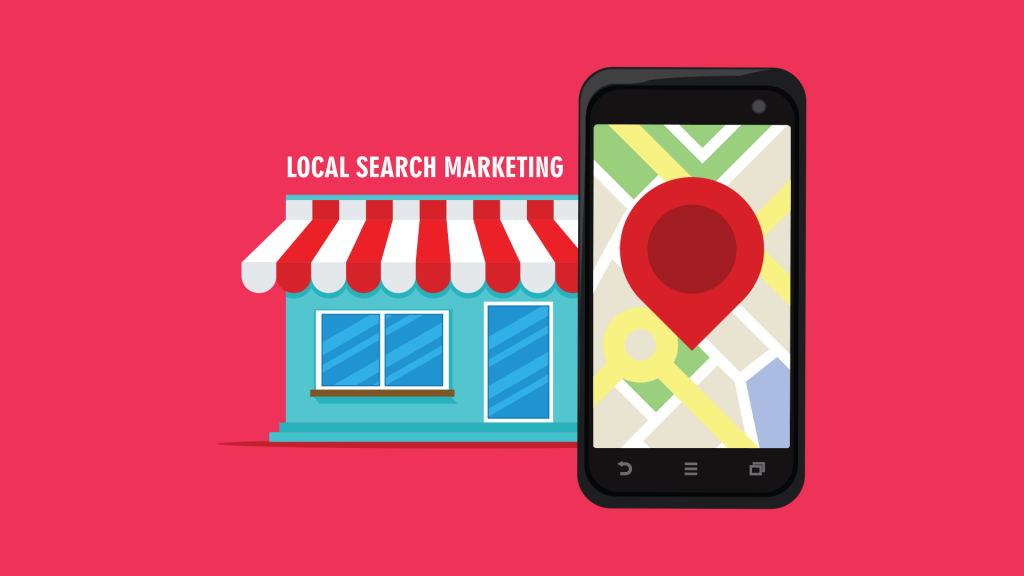 Can your target customers find you by googling "Thai food near me" or "best Italian in (insert your city here)? If not, it's time to focus on your local SEO.
63% of customers choose a restaurant based on location alone, according to Valpak. Is your website at the ready on search engines? If not, here's what you need to do:
According to Moz, the number one tool for bringing online traffic to your local business is
Google My Business
. Best part? This is a completely free and easy tool to use restaurant marketing tool. Start by creating a page to claim your business. Then, fill out your business listing with inviting descriptions. Now it's time to engage with your customers on Google.
84% of people regard online reviews
as valuable as personal recommendations. To promote guest reviews, ask people for feedback and follow up with authentic responses.
Start blogging to build credibility
and keep relevant content flowing. Write engaging blog posts featuring recipes, news, and local events to bolster your SEO. Engage with Your Community & Promote Customer Loyalty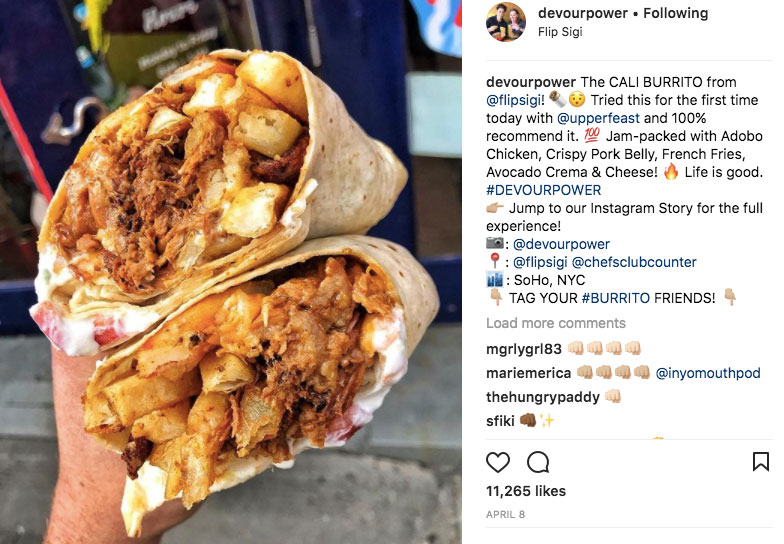 At the heart of these restaurant industry marketing trends is the goal of building a loyal community. Fortunately, there are countless online channels to foster community engagement. Prompt customers to engage with zippy Instagram captions. Use an online flyer creator to print table signs that ask guests for reviews on Google, Yelp, and TripAdvisor. Encourage guests to post photos at your restaurant and include your hashtag for a chance to be featured on your account. When you engage with your community you prove the value of brand loyalty.
Loyalty has the potential to transform a mom-and-pop burger joint like In-N-Out into a food empire. Loyalty is what kept Chipotle in business after several mishaps with E.Coli. Loyalty combined with effective restaurant marketing strategies? That'll get you over 37,000 McDonald's locations worldwide.
To build your food empire, you need to establish an online presence people can't refuse. Bottom line: people go online to find out where to eat. These restaurant industry marketing trends will put your restaurant on the map, bring in guests and keep them coming back for more.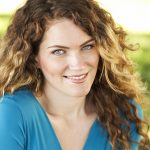 About the AuthorChristina Lyon is a writer and musician from Southern California. She's passionate about writing engaging content that enlivens readers and grows online businesses. Christina is an avid reader, fiction writer, storyteller, songwriter and beach bum.
The post The Best Restaurant Marketing Trends to Get Customers Lining Up appeared first on Creative Restaurant Marketing and Promotion Ideas.
Read more:
nextrestaurants.com
A quick note about the reviews I do on this site. The product vendors may give me access to their products for free in order for me to do my review, alternatively, I may have bought the product myself. However I make no promises to vendors regarding what I write in my review. Should you click a link that takes you to a sales page for a paid product for sale this link will be an affiliate link and I will be paid a percentage of the sales price should you decide to invest in it.